Balancing Cost, Speed, and Accuracy: A
Claims Manager's

Guide to Data Breach Response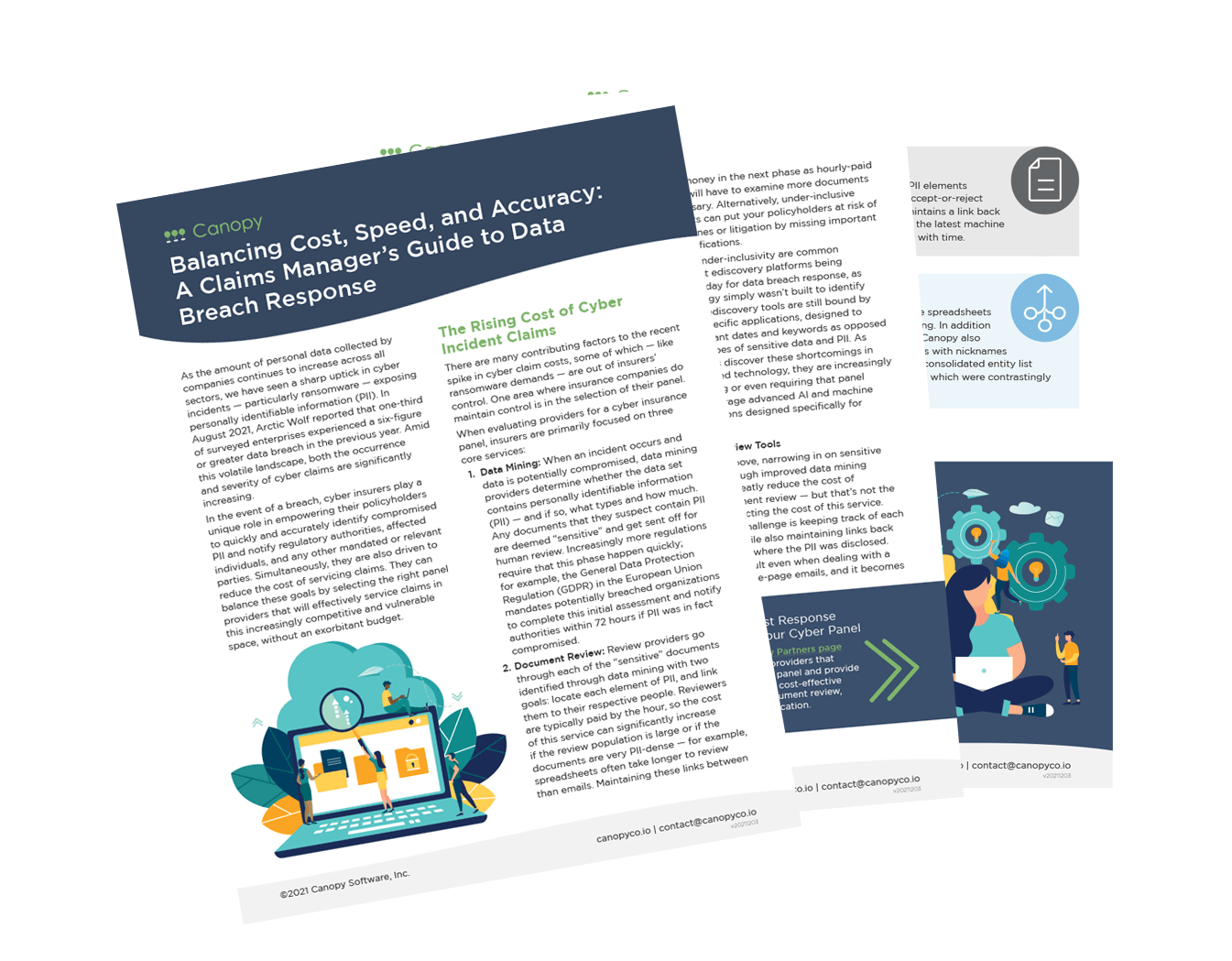 Stack Your Panel with the Right Processes & Technology
When data is compromised, do you turn to ediscovery software and processes for the data breach response? If so, you're not alone — but that decision could compromise your project's accuracy and cost you extra time and money, especially when working with large or complex data sets.
Request this white paper to learn how using ediscovery software and processes for data breach response can result in:
Both over- and under-inclusive personally identifiable information (PII) and protected health information (PHI) detection
Longer, more expensive PII/PHI review
Slow, inefficient entity resolution
When it comes to data mining, the lowest bid is not always the least expensive option overall. This phase has a trickle-down effect across the rest of the breach response process.