About Canopy
Learn how we're challenging convention and transforming the way people work.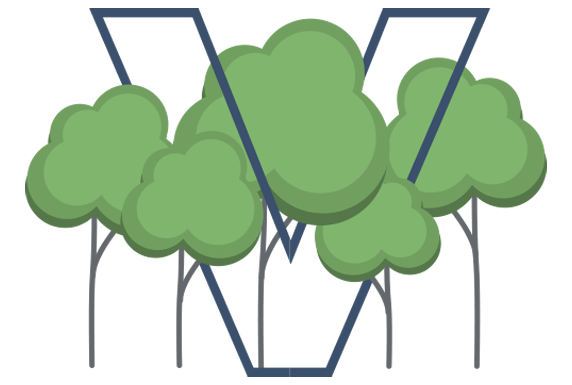 We are Canopy, the creators of industry-leading privacy and data breach response software. Our goal is to bring transparency to how organizations store, process, and share sensitive data by empowering them to detect and protect personally identifiable information (PII).
When Ralph Nickl founded Canopy, data privacy laws like GDPR, CCPA, and PIPEDA were gaining momentum across the globe, but technology had not yet caught up. In an attempt to keep pace with growing threats, organizations were using software from parallel industries like ediscovery.
Having come from the ediscovery software market, Ralph witnessed firsthand how slow, inaccurate, and expensive it was for finding PII and people in breached data. He wanted to create a tool that was designed to help companies notify authorities and affected people as quickly as possible in the event of a breach — not just because regulations require it, but because it's the right thing to do.
Data Breach Response
July 23, 2018
Canopy Software disrupts the market through the use of AI and machine learning as well. With a purpose-built user interface and process, Data Breach Response is the first software of its kind.
First Patent
August 10, 2021
The USPTO issues Canopy a patent for identifying compliance-related information associated with data breach events, validating and confirming our leadership in this space.
Privacy Audit
October 13, 2021
Canopy defines PII detection again with the launch of our second product. Privacy Audit provides companies with critical insights about how they handle data to inform their data governance strategies and proactively mitigate risk.
Database Sampling
December 20, 2022
Canopy further establishes its position as the leader of data breach response software by introducing the industry's first-ever database sampling capabilities, giving users an upfront look at this notoriously difficult file type.
Canopy has been a remote-first company since day one, before the pandemic turned that into a global trend. This has allowed us to build and grow our team with the best talent, regardless of where they live.
There's a great deal of trust that comes with remote work, and no room for micromanagement. We select Foresters who are reliable, self-managing, and motivated to provide our customers with the best solutions to their cybersecurity problems.
This remote-first structure benefits our company and our people in many ways — here are just a few: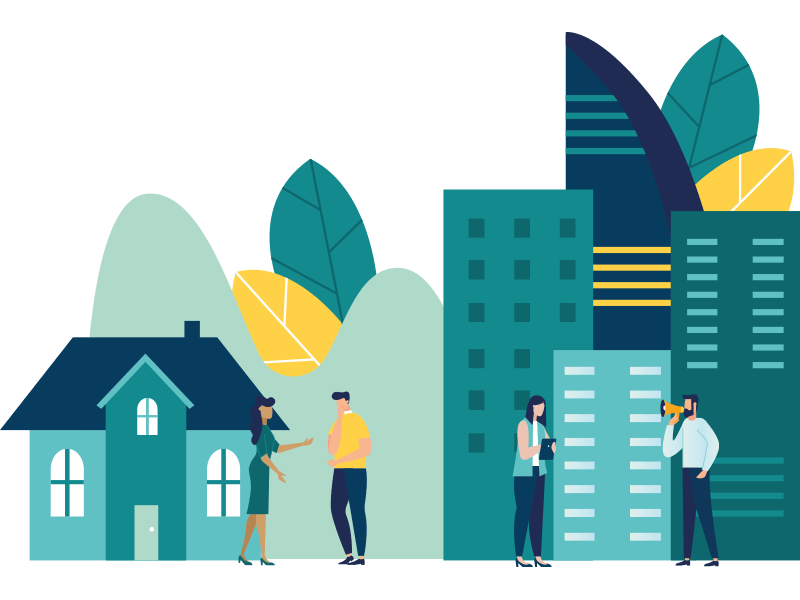 It allows for a change of scenery.
Great ideas come from exploring: Canopy itself was conceptualized in the forest. Without ties to an office, we've seen Foresters do amazing work from a hotel, a campground, or even a boat.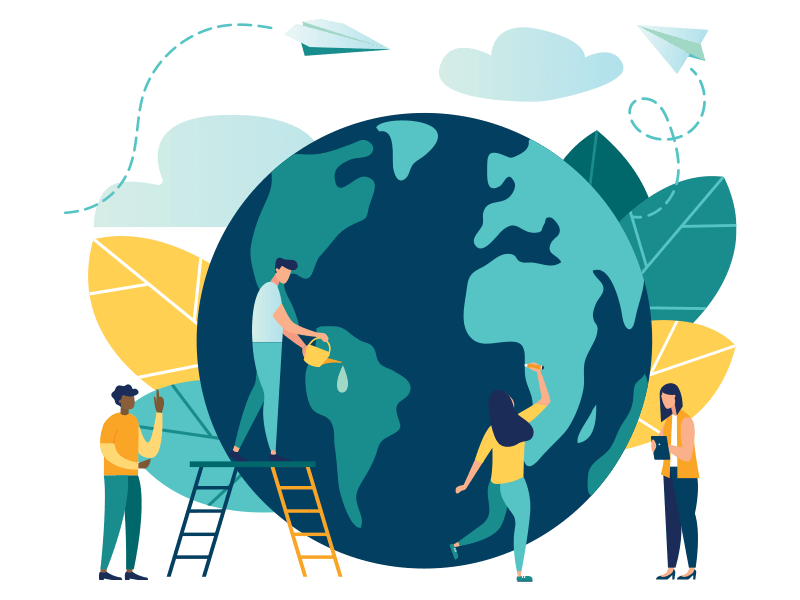 It's better for our planet.
We strive to be good stewards not just in the digital world, but also in the real world. Cutting out daily commutes and not powering a dedicated workspace are ways to lessen our impact on the planet.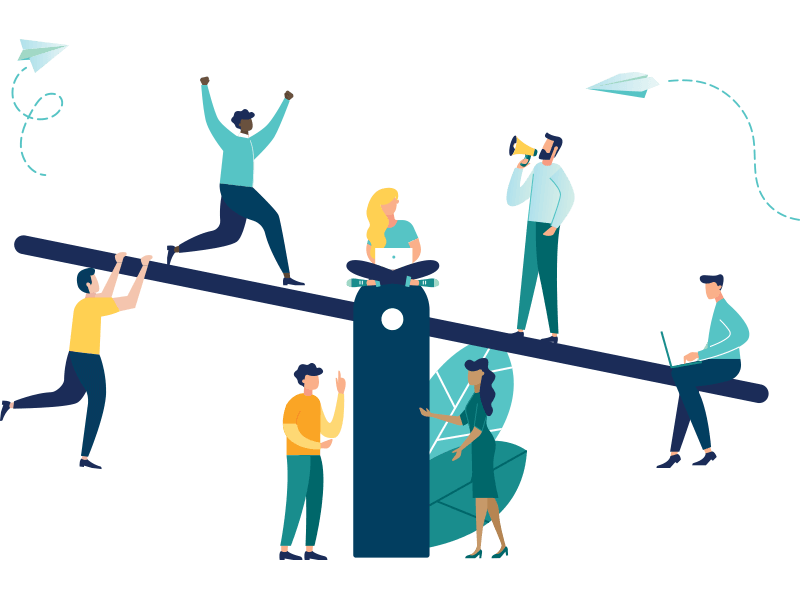 It offers a healthier balance.
Our Foresters are dedicated to the roles they play at Canopy, but they are also people with full lives. Working from home provides more time and autonomy to balance family, hobbies, and other obligations.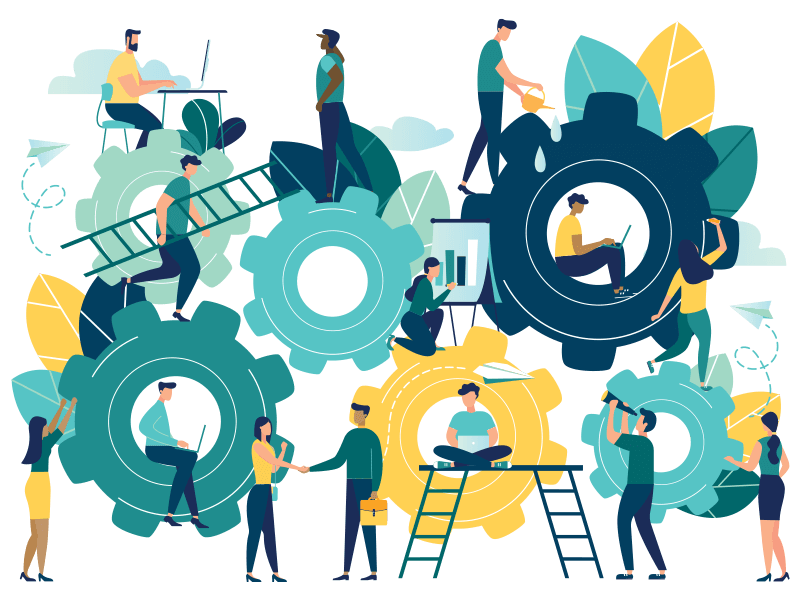 It lets us build a more diverse team.
Recruiting from just one geographic location can severely limit the variety of voices on a team. By bringing together people from all walks of life, we aim to make more inclusive decisions.
Dubbed "Foresters" as another homage to our love for nature and the broader environment, our team is made up of talented, creative, and enthusiastic people from across the United States. We all share a common goal: to leave the world (both real and digital) better than we found it.
If you're interested in joining our team, check out our Careers page to view our available positions.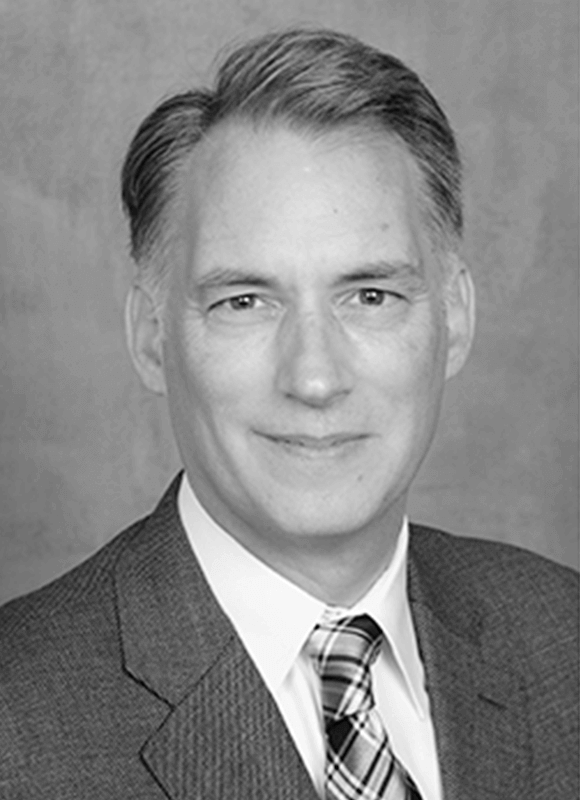 Ralph Nickl
Founder and CEO
Ralph Nickl has more than 25 years of experience working with startups to deliver business solutions, software products and consulting services to enterprise, law firm and government clients. With earlier roles spanning technical architect, strategic consultant, and senior sales executive for companies like Accenture and First Advantage, Ralph has directly supported litigations, investigations, and eDiscovery implementations.
As a serial entrepreneur, prior to launching Canopy, Ralph co-founded Global Colleague, a boutique eDiscovery and document review company. During this phase of his career, Ralph advised government entities, service providers, and software manufacturers on the application of ediscovery technology to support litigation, investigations, and public records responses. Ralph's experience in using technology to find personally identifiable information (PII) and protected health information (PHI) exemptions under these public record laws made post-data breach response for GDPR, HIPAA, FERPA, and similar laws an obvious choice for Canopy's first product.
When not leading Canopy, Ralph spends his spare time with his family hiking, foraging for mushrooms, and baking bread.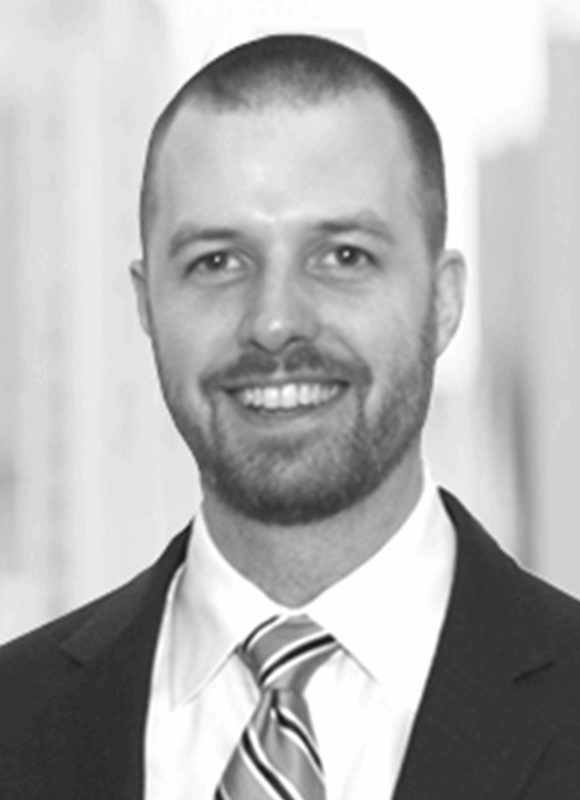 Adi Elliott
Chief Operating Officer
Adi Elliott has more than 15 years of executive leadership experience within the software and services industries with a focus on building and leading high performing marketing, sales, talent, support, product, and strategy teams. He brings his deep experience in business operations, strategic planning, and corporate development to his role as Chief Operating Officer at Canopy Software.
Prior to his role at Canopy, he held leadership roles in three companies with $100M+ liquidity events, led multiple marketing and product teams recognized for innovation, built three of the strongest corporate and product brands in the electronic discovery market, and oversaw the creation of ediscovery's industry-leading conference.
In his free time, Adi enjoys hiking with his wife in the Pacific Northwest, playing basketball, and cheering for the Portland Trail Blazers. And thanks to his three sons, he somehow became pretty serious about playing Pokémon Go.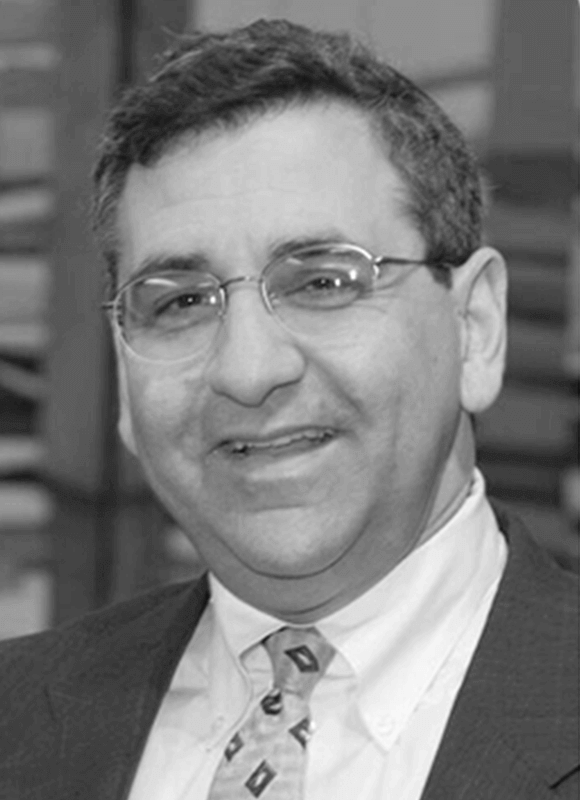 Martin Borak
Chief Financial Officer
Drawing upon previous experience as CFO, Treasurer, Controller and Director for various U.S. and international companies, Martin Borak is responsible for all financial matters at Canopy. Martin has financial, management, operational, and strategic planning experience spanning diverse business environments, including large public companies and top 50 financial institutions, venture capital-backed startups, and turnaround situations. He is a proven leader in corporate finance, M&A, demanding environments such as private equity, and complex high-growth companies that require organizational savvy. Martin has been recognized for his creativity, strong technical ability, leadership and motivational skills, as well as sharp business fundamentals.
Martin earned his MBA from Duke University, graduating in the top 10 percent of his class, and received a BA with high distinction from the University of Virginia. He is a member of the Phi Beta Kappa society.
In his spare time, Martin enjoys his varied musical tastes, cooking, and his beloved Washington Nationals.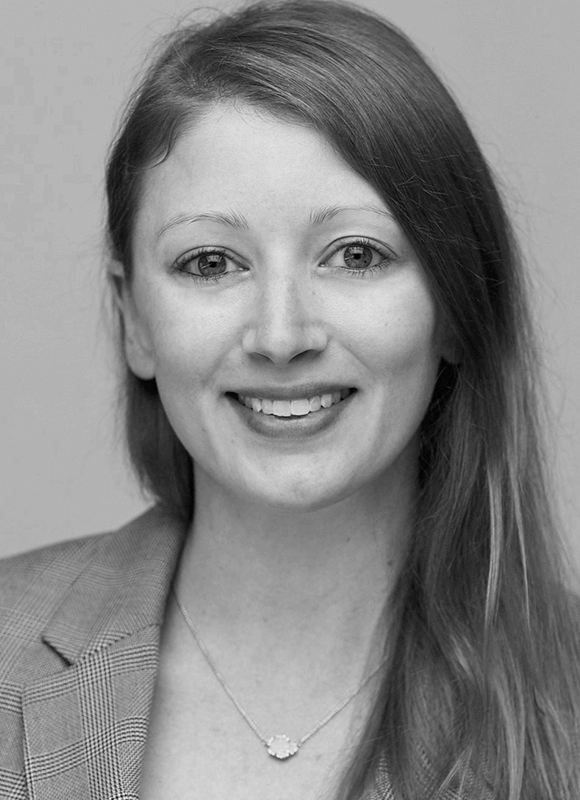 Sarah Albani
Director of Marketing
Sarah joined Canopy in 2021, bringing a unique combination of design, writing, and marketing strategy experience to the team. She champions the corporate brand and manages Canopy's website development, social media presence, advertising campaigns, content creation, communications/public relations, and conference participation.
Sarah has lived and breathed digital marketing since graduating from Ohio University in 2012. Before coming to Canopy, she served as the Marketing Manager at PCCA, a pharmaceutical compounding wholesaler and services provider, where she was instrumental in growing the company's digital presence and led the transition toward an account-based marketing (ABM) focus. She previously coordinated digital marketing efforts for national and global companies in the textile recycling and fashion industries.
Sarah lives in Houston, Texas, with her husband and their dog, Murphy. In her free time, she can be found on the sand volleyball court, the bouldering wall, biking around town, or enjoying a local park.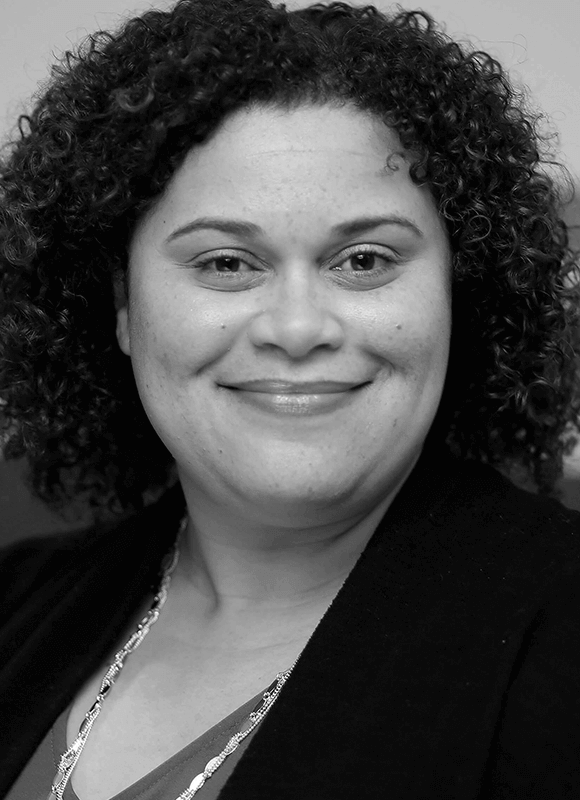 Jennifer Jackson
Vice President of Customer Success
As a barred attorney, Jennifer Jackson started her ediscovery career in managed review over 15 years ago, and she has spent the last eight years working in ediscovery client services and customer success.
Jennifer most recently served as Senior Director of Customer Success at Venio Systems after managing a team of 25 project managers, team leads, and directors in her role as Vice President of Project Management at Legility. Before her tenure at Legility, she worked as a Project Manager in Hudson Legal's Managed Review Division (now Epiq) and as a Senior Review Manager at LDiscovery (now KLDiscovery). She holds a Bachelor of Arts from the University of Maryland and a Juris Doctorate from Case Western Reserve University School of Law.
Jennifer hails from Columbia, Maryland, where her husband works as an aerospace engineer at Johns Hopkins Applied Physics Lab. She has an 11-year-old daughter and a 22-year-old stepson. When not working, Jennifer spends her free time helping foster her daughter's love of all things equestrian.