A Guide to Ensuring GDPR Compliance for Data Breaches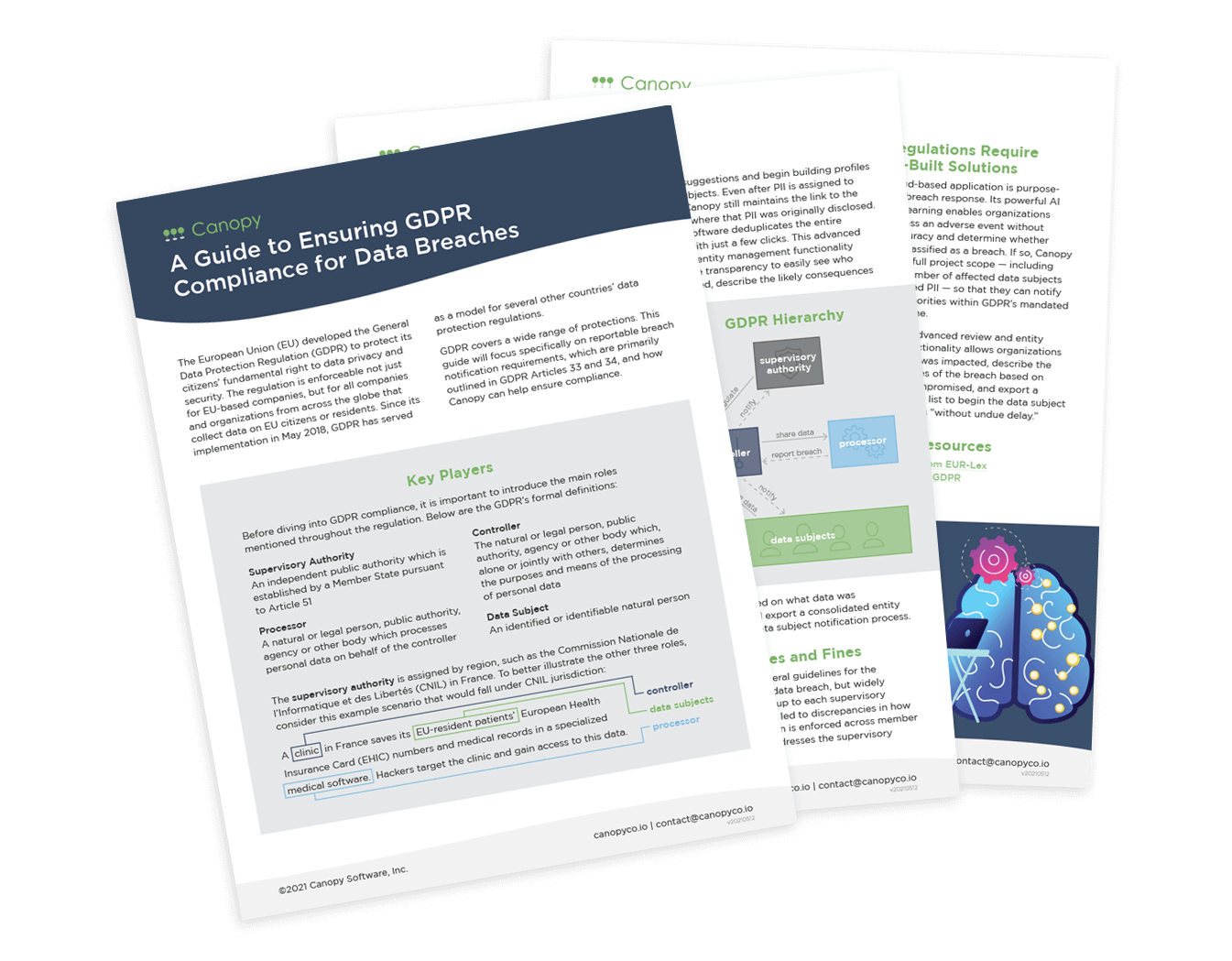 GDPR Requirements for Data Breaches, Explained
The EU GDPR and, with some minor changes, the UK GDPR were created to protect data privacy and security. Both regulations enforce strict requirements on organizations and companies that process the data of EU and UK citizens.
Request this guide to learn:
How to determine whether a security incident rises to the level of a data breach
In the event of a breach, who must be notified and what information must be shared within 72 hours
The influence that speed and accuracy can have on potential consequences, including fines
Make Sure You're Equipped to Meet the 72-Hour Notification Deadline
Follow Canopy's workflow for the fastest & most efficient response to a cyber incident, from processing data through to notifying authorities and affected individuals.